Enhanced Dental Benefits
Dental Blue offers Enhanced Dental Benefits, a total health solution for members with qualifying medical conditions that may require increased oral care. Our Enhanced Dental Benefits offer additional, specific support, including full coverage for preventive and periodontal services that have been connected to improved overall health. This program provides:
Member outreach and education aimed at improving the member's specific condition through proper oral health care and behavioral change.
Additional cleanings and periodontal services, covered at 100 percent outside of the member's maximum, to help remove financial barriers to care.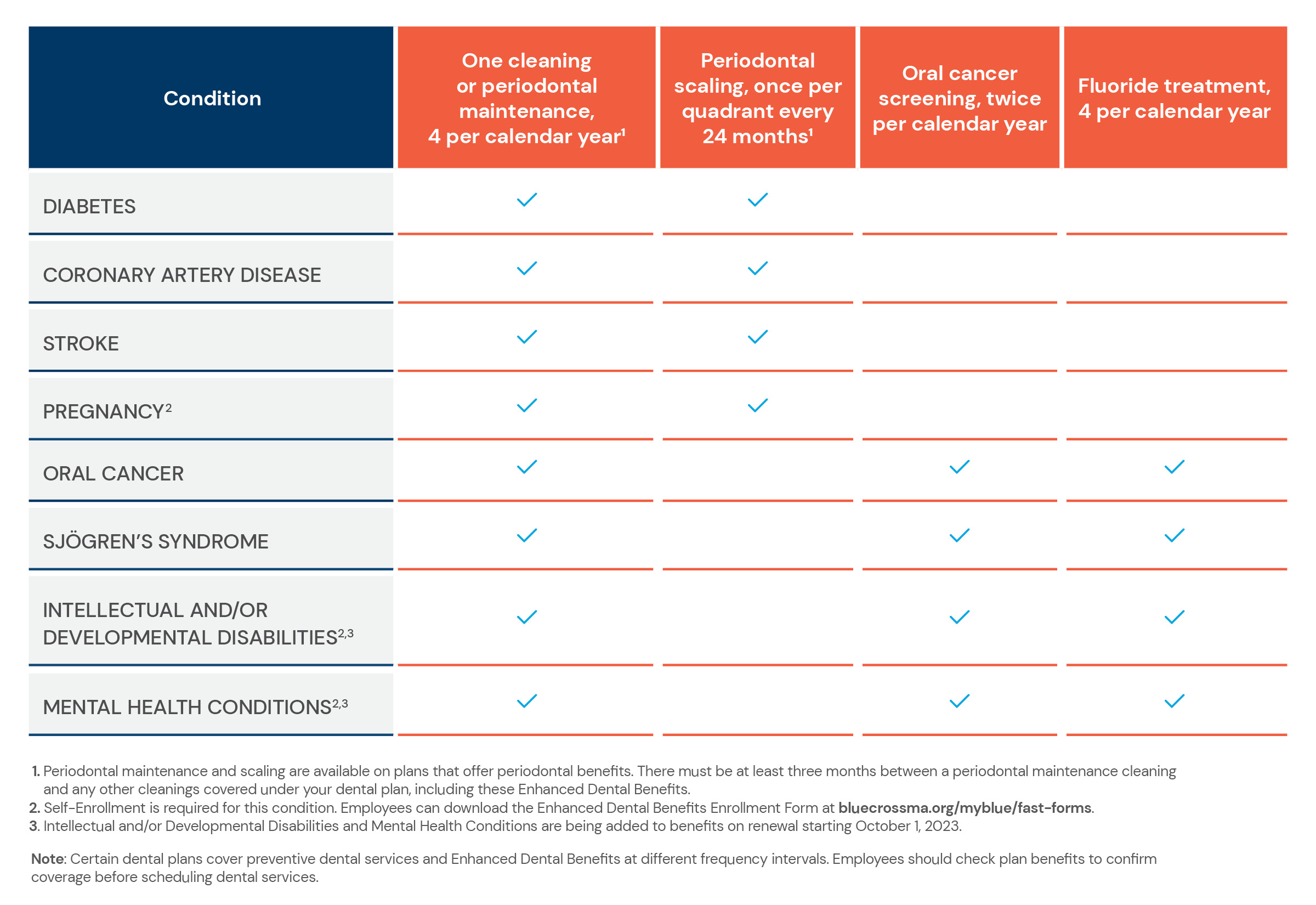 Lower Costs and Improved Health
Our Enhanced Dental Benefits help members better manage their health, which can lead to increased productivity, decreased absenteeism, and overall lower claims costs.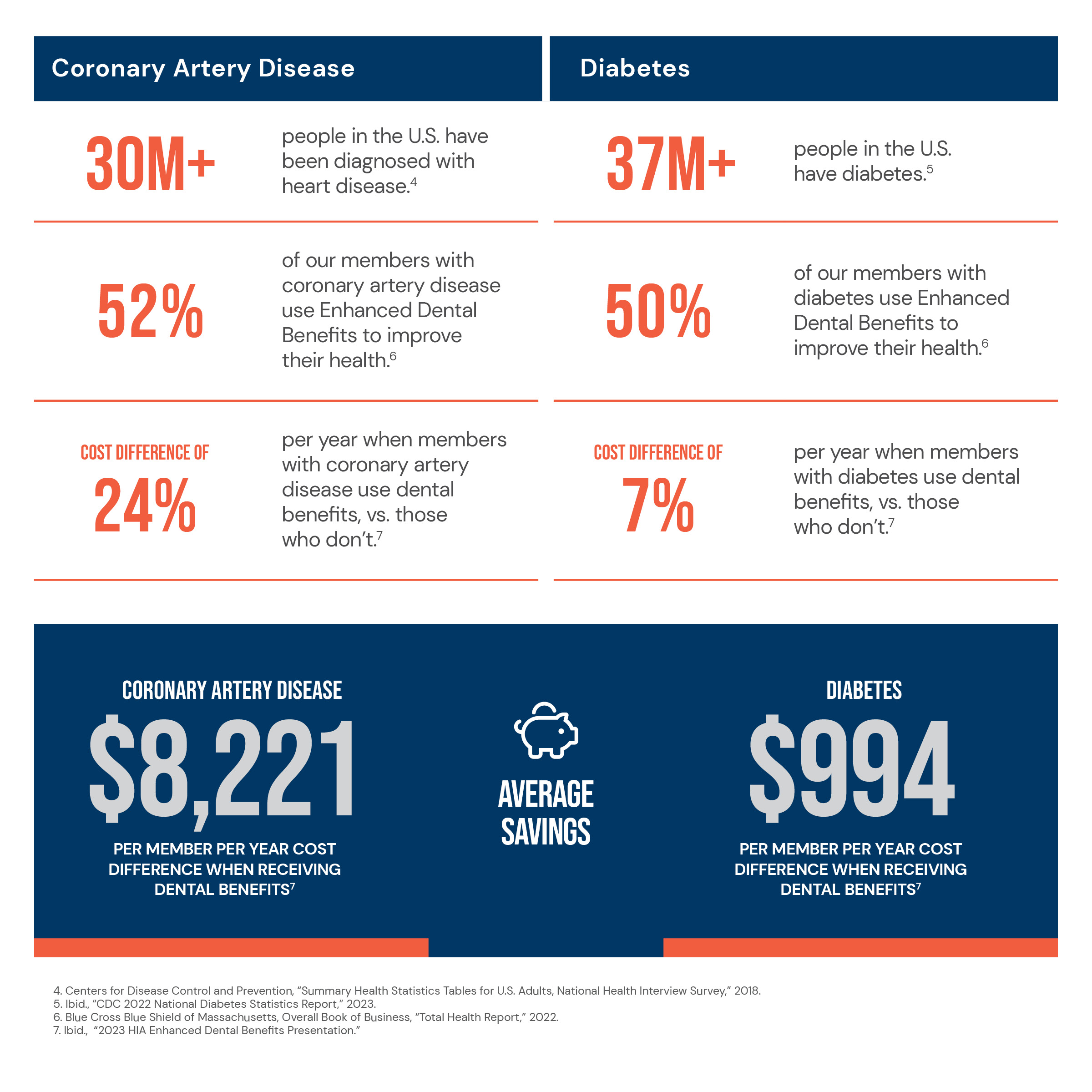 Coordinated Dental and Medical Care Strategies
As part of our Total Health Solution, we provide educational information to members who participate in our Care Management program about the role that good oral health plays in controlling diabetes. Our Care Managers will contact eligible members who haven't used their dental benefits for preventive and periodontal services during the past 12 months, to help them coordinate appropriate dental care.